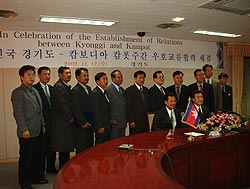 The quiet yet charming province of Kampot will soon see great changes, as its talented governor has a vision for the future. Recognizing the potential of Kampot's nearly untapped tourist industry, Governor Puth Chandarith has suggested that the province could serve as a bridge to Siem Reap and other more developed regions of the country.
Puth Chandarith's idea for an inter-provincial relationship stems from the international link the governor helped established between Kampot and the Republic of Korea's Kyonggi province. After proposing the idea for a cooperative exchange to his Korean counterpart Kyonggi governor Sohn Hak-Kyu, D.Phil, the two governors engaged in a three-month Internet correspondence. Good news landed in Puth Chandarith's email "In Box" when Governor Sohn Hak-Kyu, D. Phil finally agreed to cooperate with Cambodia. The provincial leaders met on November 13, 2002 in Kyonggi to sign a collaborative agreement to promote friendship and cooperation on the basis of reciprocity and mutual equability. Although no concrete action has been taken by either of the countries, the news brings great happiness to the people of Kampot. The governor himself is very optimistic and pleased to see the upcoming changes to the province.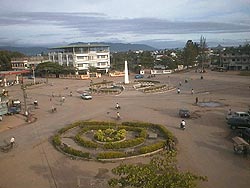 "I am very happy that we have this agreement, because Kampot can become developed like other provinces in Cambodia," said Governor Puth Chandarith.
Citizens are equally as delighted. ''I am so excited that our province can do that. I am especially happy about our good governor", said Sek Phan, 23, a Kampot resident. "The people of Kampot will get more jobs when the Korean companies start coming, and people's standard of living will improve a lot."
Governor Puth Chandarith shares Sek Phan's thoughts. Since Kampot laborers work for low wages, he said foreign companies would be more inclined to invest in the region and employ his people. In a November 20 letter to the Kampot leader, Governor Sohn Hak-Kyu, D.Phil wrote: ''I can confidently predict that your region and nation will enjoy a bright future with focused and foresighted leaders such as yourself. Considering the success of the ASEAN+3 Summit held in Cambodia, I have no doubt that Cambodia shall continue to expand its dynamic role in international society".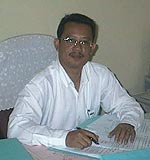 Many foreign countries recently have poured praise over Cambodia for its successful hosting of the ASEAN Summit in Phnom Penh in November. In previous years, some members of the world community have considered Cambodia an unsafe country. During the ASEAN Summit, however, Cambodia showed a new face to the international arena. The effects of the recognition and esteem Cambodia gained from the ASEAN summit are limitless, as shown by the Governor Puth Chandarith's successful cooperation with Korea.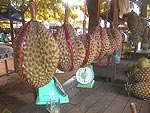 "Governor Puth Chandarith has done something that is so virtuous for the nation," said Sek Phan. The agreement states that the two provinces shall promote a mutual exchange and cooperation in the areas of economy, culture, agriculture, fishing and related fields. The provinces also will exert themselves in the promotion of sustainable cooperation efforts, such as information exchange, mutual support for business advancement, the opening of shared sea routes, and other relevant areas. The agreement requires that the two provinces observe the principle of reciprocity as it applies to the provision of assistance and for support when dispatching official delegations to, or receiving official delegations from, the other country.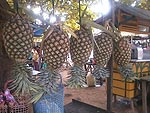 While the agreement is significant for all Cambodians, Kampot residents feel they will particularly benefit from the exchange. Residents hope Korean companies will identify Kampot as a lucrative market and develop its infrastructure. The Governor Puth Chandarith foresees Kampot emerging from its silence to become a busy tourist hub.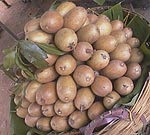 "The Republic of Korea is going to build the road Number 3 that links Kampot to Sihanoukville. And the government will soon build the road that will stretch from Phnom Penh to Kampot. Many more tourists will flock into our province since we have good roads," the Governor Puth Chandarith said. He also mentioned plans to develop the former electrical site of Phnom Kamchai, 8 km out of town, as well as the defected region of Koh Slah, 40 km outside of province. Kampot currently does not have enough electricity and would benefit greatly if Phnom Kamchai were turned into a power plant again, the governor said. After the Khmer Rouge's occupation of Koh Slah, little development took place, leaving the region's people poor and uneducated.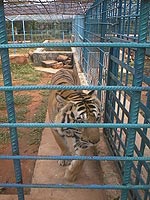 Kampot is divided by a rushing river and surrounded by Kampong Speu, Takeo, Koh Kong, Sihanouk Ville and Ha Tien town of Vietnam. The Republic of Korea's Kyonggi province is located in the west central area of the Korean Peninsula and surrounds the Korean capital of Seoul. Approximately 9.28 million people called Kyonggi province home in 2000, with 87% of the residents living in urban areas. The population of Kyonggi is expected to surpass 10 million by the year 2003. While Kyonggi is a reservoir of high technology and human resources, Kampot is a town with many fine old colonial buildings left behind by the French. The latter is renowned for its fruits, including durian, banana, maize, mango, papaya, pumpkin and seafood. The Kampot pepper is world famous, and most of Cambodia's locally produced salt comes from the province.
The somnolent riverside town of Kampot is beginning to attract visitors with its relaxed colonial charm and French architecture. The security concerns that discouraged some travelers from visiting no longer pose a problem, and local officials say the town is a good base from which to explore the nearby beach resort of Kep, just 24 km from Kampot and the Bokor National Park. Kampot's 8 districts are divided into 92 communes and 477 villages.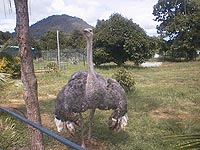 "Kampot depends strongly on tourism rather than agriculture, because [it] has many old buildings built during the French occupation and seventeen caves throughout the province," Governor Puth Chandarith said. "But what we are most concerned about now is a shortage of electricity," he lamented. Seeing what possibilities for development lied in wait for a motivated leader, the Governor promised to do more to develop Kampot and work towards a cooperation with Siem Reap province as well.
As Cambodia strives to revive tourism, the country may look to Governor Puth Chandarith for guidance. His ambitious plan for the future may vault Cambodia into the number spot in ASEAN's top ten list of travel destinations.