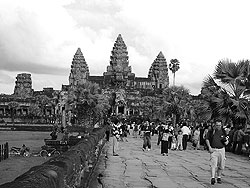 'So many things to do and so little time' sums up the delightful dilemma many travelers face when choosing from the menu of attractions and entertainment options in the majority of tourist destinations. How we choose to spend our leisure time while traveling can find us seeing and doing things ranging from the simple to the exotic. Sometimes we look for the comfort and convenience of the familiar, while at other times we seek new or unusual sights, sounds and activities.
The list of leisure-time choices from which visitors can choose can be conveniently classified into three broad categories: heritage attractions, commercial attractions, and live entertainment. Each of these categories contains even more choices, ranging from museums and zoos to gaming and shopping. Our options are limited only by curiosity, imagination, ingenuity and resources.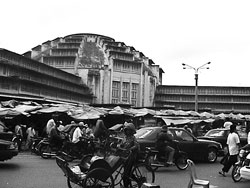 Heritage attractions can provide a unique two-way window that allows us to peer into the past to get a fleeting glimpse of what the future may hold. While heritage attractions can meet our need for self-fulfillment and education, commercial attractions can transport us to lands of make-believe, excitement and enjoyment. When live entertainment is added to the mix of other attraction and entertainment opportunities, travelers are faced with a broad range of options to fill their leisure time. Whether our leisure-time choices are just a pleasant diversion along the way or the main reason for a trip, attractions and entertainment add a special spice to the memory of our travels. Although the goals of providing visitors with self-fulfillment and enjoyment may be common threads that tie attractions and entertainment together, there are a variety of business decisions to challenge tour-operators. Tours may be operated on either a for-profit or not-for-profit basis, creating the need to look to different funding sources. They are typically affected by dramatic shifts in season, creating the need for skillful marketing, management and financial decisions for continued success.